Lido Family Reunion
The Lido Family always has a great time when they get together. The class is fortunate to have such a fun and talented crew at the helm to keep things running smoothly.
Lido sailors are a great crowd, down to earth, funny, and friendly.
It's no wonder the class has been sailing together for nearly 60 years.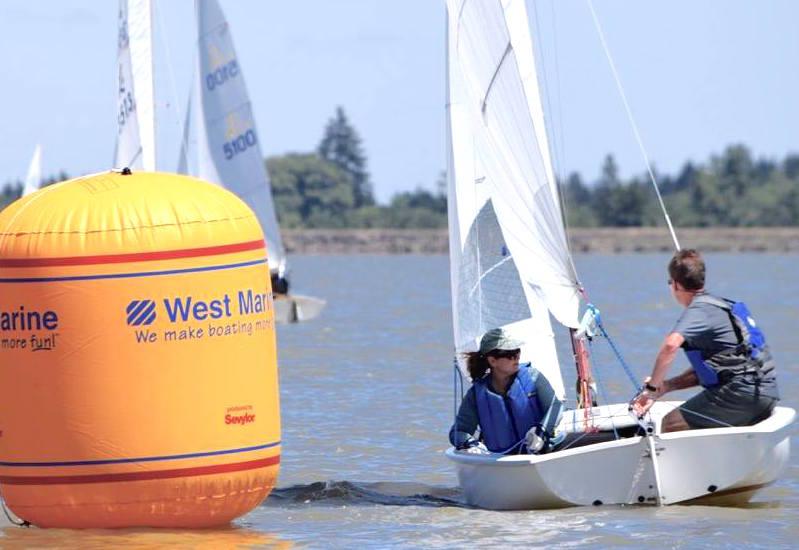 Lido 14s are truly a family friendly boat. They're easy to learn, rewarding to master, and great for practicing the principles of sailing. Many young sailors get their start on the Lido 14 and go on to become talented sailing enthusiasts later on in life.
It's clear why so many keep coming back years later. Class Championships are always a great time to get together, with the motto "Family sailing, family fun!"


Congratulations to all of the winners in this year's championships! Everyone did a great job despite challenging wind conditions. We look forward to seeing everyone again next year!
2017 will be the 60th anniversary of the Lido 14 Class Championships in Southern California. Newport Beach was an amazing host for the 50th anniversary, we're confident 60th will be a huge hit!


Butch Michel is the new Lido 14 Class President. He has been sailing Lidos since he was a child with his parents, and has always been fond of the close knit family experience he gets from being part of a fleet. He, and many others have 3-4 generations of Lido sailors as the tradition is carried on.

"I enjoy the class and am willing to make sacrifices to support the class. I would like to see this boat carry on long after I'm gone."
Butch has raced a variety of boats, but keeps coming back to Lidos since they are affordable, family friendly, and attract a great crowd. He feels that respect for others has been the most valuable lesson sailing has taught him.
No matter what happens on the water, everyone comes back to shore with a great attitude and treats everyone like family. The "Lido class is so friendly and willing to share." Butch is giving back to the Class that has been such a huge part of his life by serving as Class President. It is important to him to make every fleet feel valued and important.
Butch's final words of wisdom: "Buy a Lido!"
Call the factory for new Lido information or to prepare your Lido for sailing season: (951)277-3377