Christmas in Virginia
Sail Nauticus is a great sailing school in Norfolk, Virginia that loves Harbor 20s. They cater to all ages and have a variety of activities. Their fleet of Harbor 20s continues to expand every year since they started.
Every year, the Nauticus family gather together tp celebrate Christmas in special ways. This year they created a delightful float from a lavishly decorated Harbor 20.
The Nauticus family entered one of their Harbor 20 in the Norfolk City Christmas Parade this year.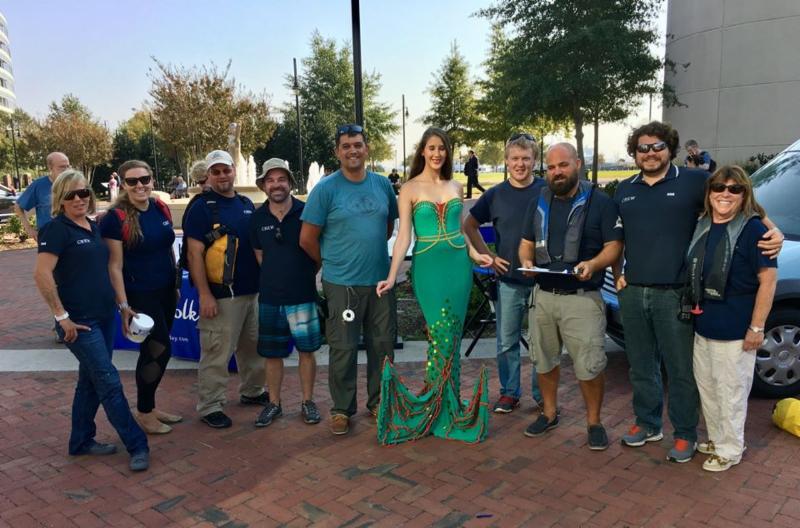 A lovely mermaid decided to join in the festivities. Mermaids and Harbor 20s make for a good combination sure to bring good cheer for the New Year.



The sailor children of Nauticus christened the float with a most amusing name - Floaty McFloatface .


Thanks to the huge cockpit of the Harbor 20, everyone could pile aboard the float and enjoy the parade from a primo spot.



Flamingos, Flowers, and Fun !!!!!!


"The point of Sail Nauticus Academy isn't just to teach kids to sail. It's about building character and showing them options they otherwise wouldn't have imagined for themselves," explains former program director, Bill Bahen (Source: Corinne Reilly, The Virginian Pilot).
Sailing Schools around the Country
The Harbor 20 is also a member of Castle Harbor Boating School's fleet in Coral Gables, FL. Castle Harbor offers courses for both adults and children taught by ASA-certified instructors.
At Castle Harbor's six-week summer sailing camp, children and teens ages 10 - 15 learn the basics of sailing, seamanship, and safety. They also learn about local marine ecology.
Castle Harbor states that "Self-reliance, teamwork, and analytical thought are just a few of the benefits children take away with them from being introduced to sailing."
The Orange Coast College School of Sailing & Seamanship in Newport Beach, CA offers youth courses for varying skill levels, and even a class for parents and children to learn together. According to OCC, "sailing requires agility, skill, teamwork, and concentration, and through games, races, and exercises [they] will enhance specific skills including individual and team working skills."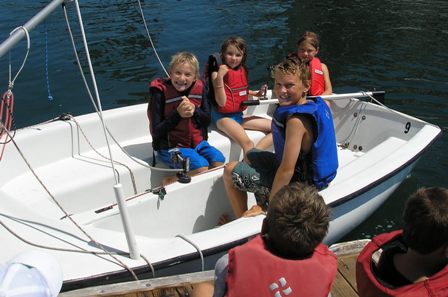 Black Rock Sailing School in Boston, MA uses the Harbor 20 in their introductory and basic keelboat courses, guaranteeing students the "skills, knowledge, and confidence to take command of a boat" on their own.
Photo Courtesy of Black Rock Sailing School
With incredible stability and loads of conveniences, there's no better opportunity to share sailing excitement with family- whether they're seasoned sailors or not.
From boisterous sea lions to other vessels passing by, exploring the sea is an adventure that will have our kids begging you to take them sailing all the time. Take them sailing in the Harbor 20 and create a family tradition that can be passed on to generations to come.